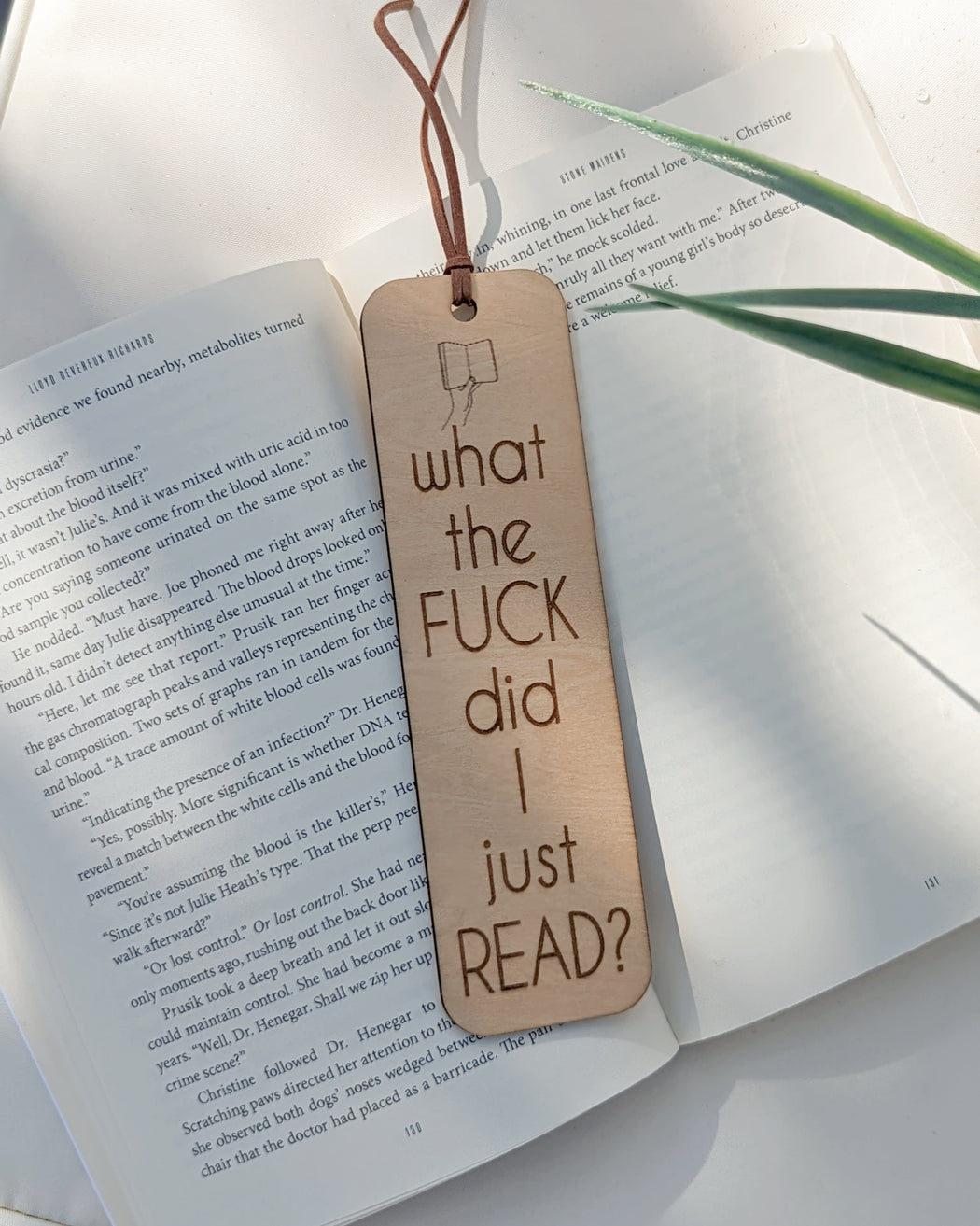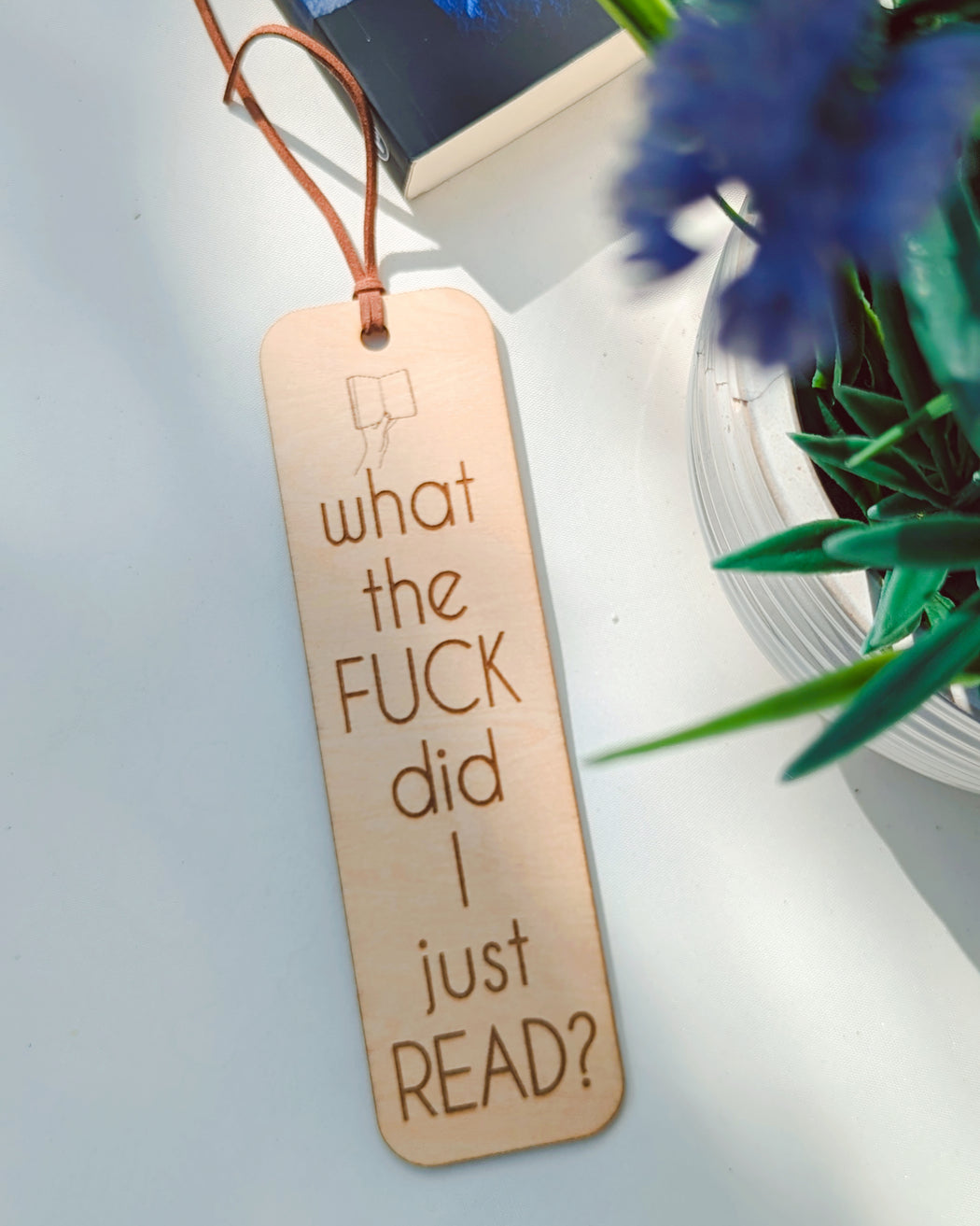 Bookmark - What The Fuck Did I Just Read?
This is the perfect bookmark for when reading a book with so many twists and turns that you just gotta ask yourself "what the fuck did I just read?"
Bookmark is made using 1/8 inches thick birch wood and words are laser engraved.  
Each bookmark measures 2" wide and 7" long with rounded corners.