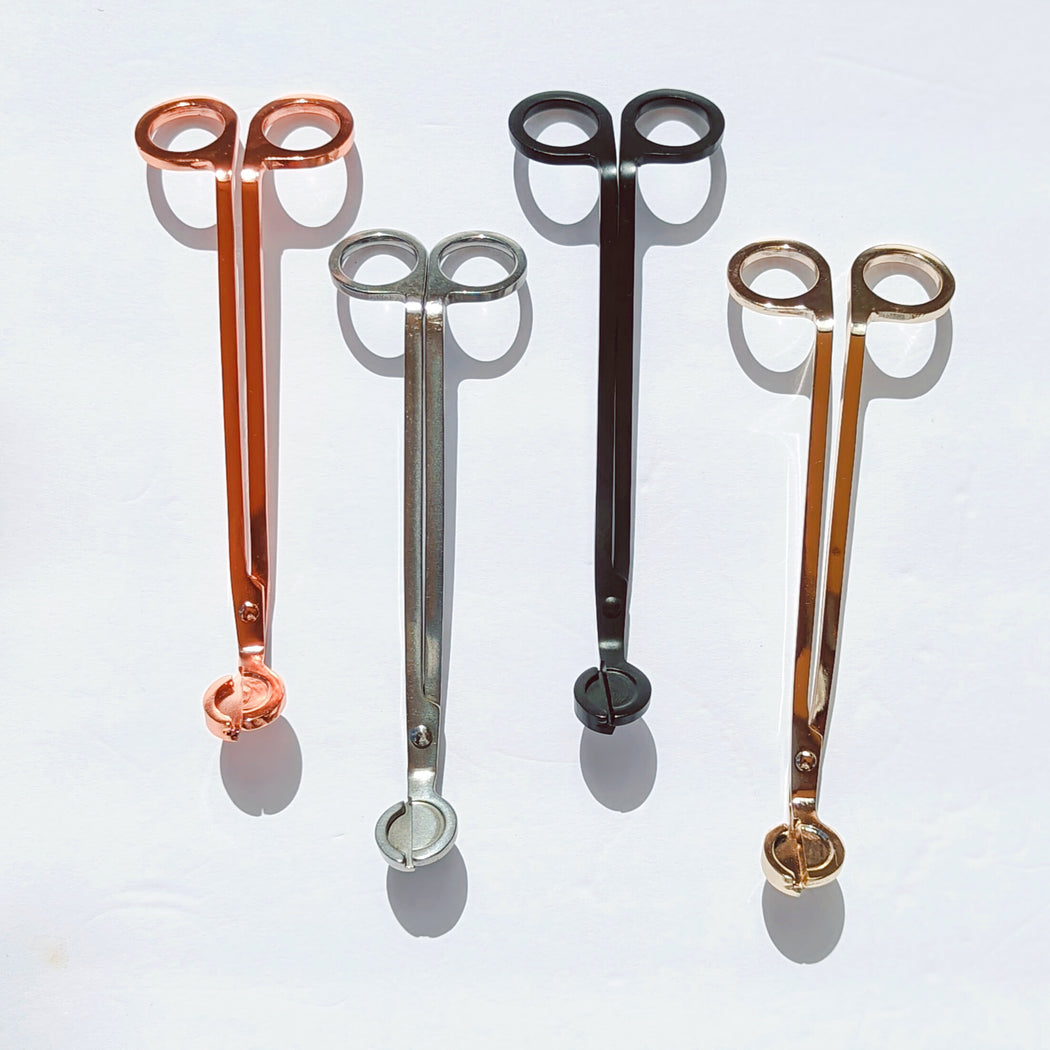 These trimmers make it easy to reach down into any candle vessel without getting messy wax all over your hand, and it snips and catches burnt wick ends easily.
Precautions:
1. The first time you light a scented candle, let it burn for 2 to 3 hours until all the wax on the surface has become liquid.
2. Trim the wick regularly with the wick trimmer (ideal length: 3 - 5 mm)
3. Candle's wick should be trimmed after every 4 hours of burn time, then trim the wick to 1/8 inch before relighting.
4. When extinguishing the candle, check the wick is upright and centered.