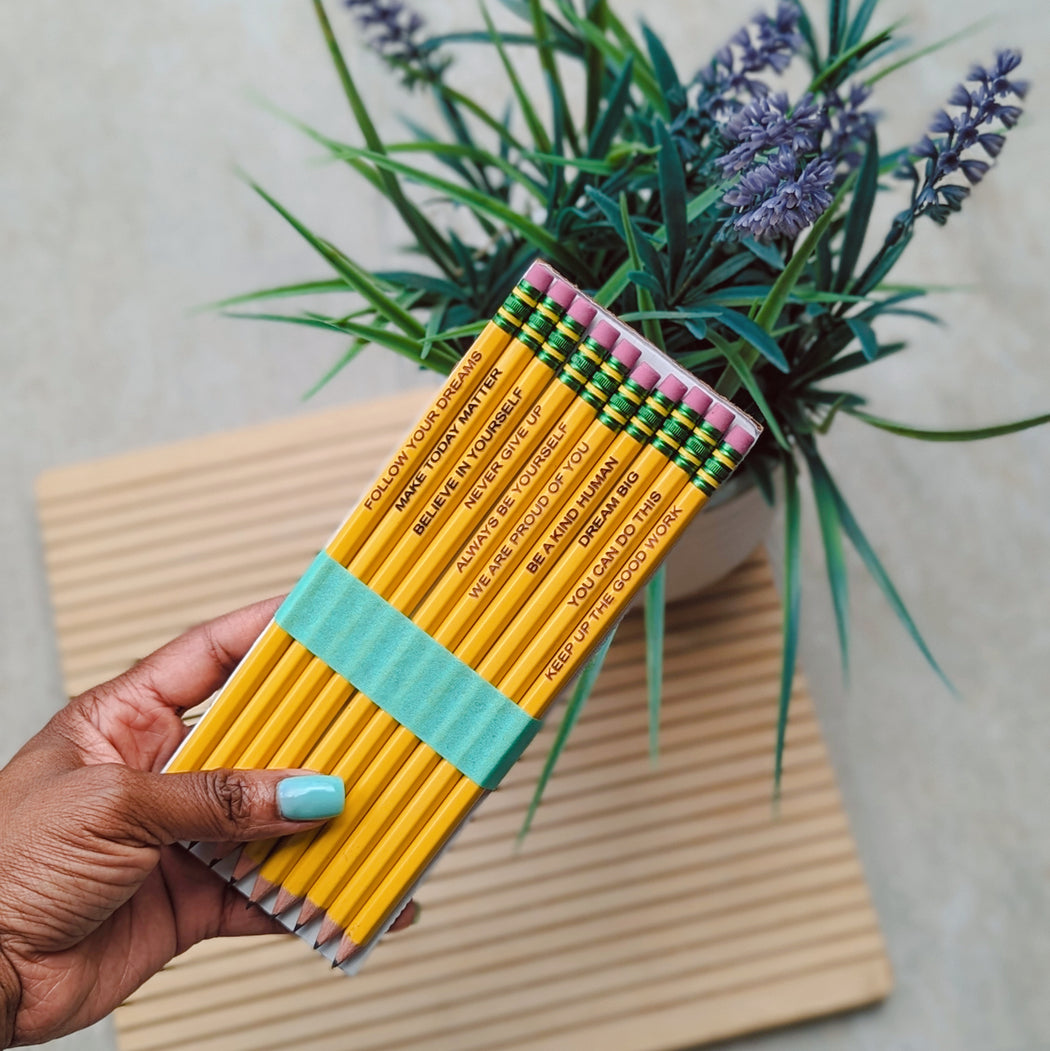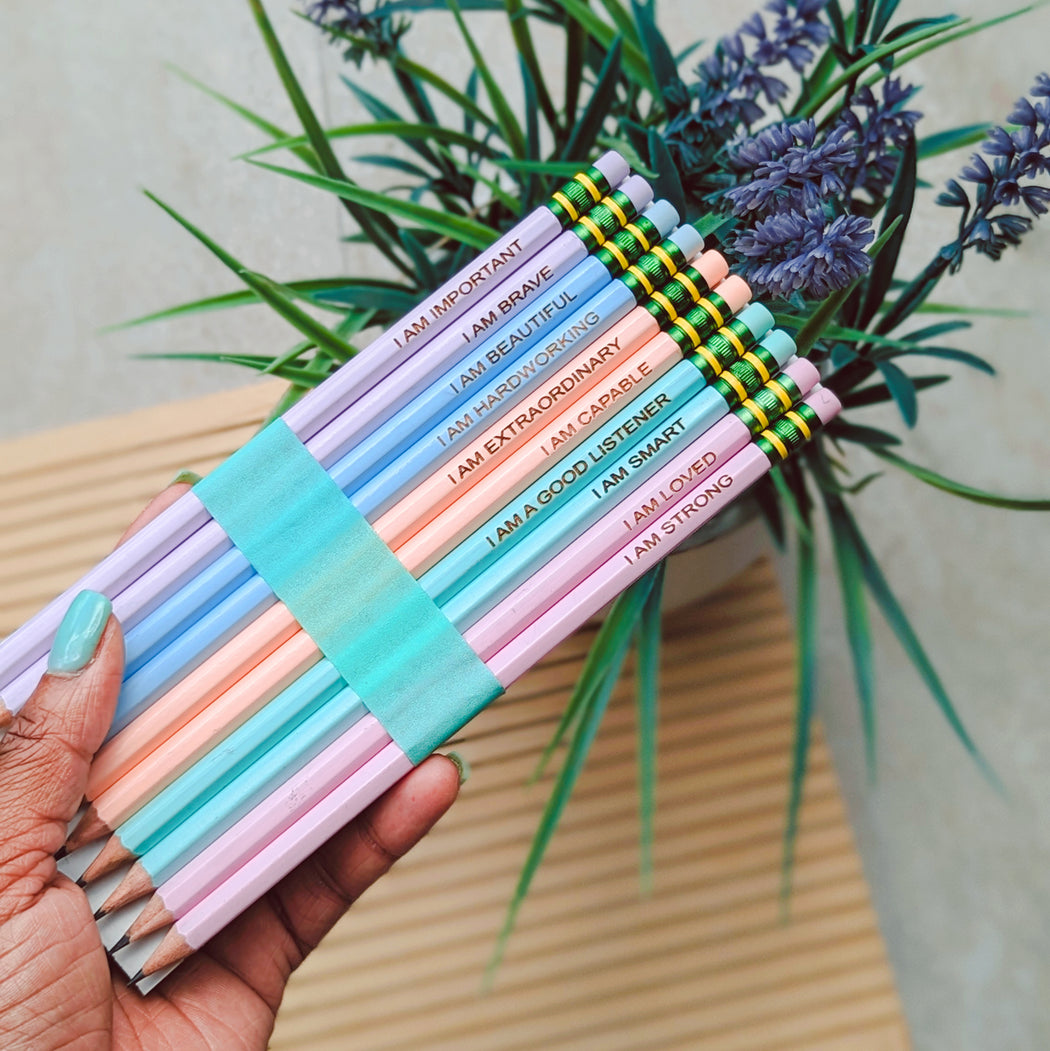 Back to School is fast approaching! Get your little ones some personalized pencils and keep them motivated throughout the school year.
We use Laser Engraving for the names and personal messages.
Please enter name of child and any personal message you want on the pencils in the slots provided.  You can also choose to use our generic messages listed below.
It's ok to make mistakes
You are loved
We believe in you
You make us so proud
Never give up 
You are amazing 
You got this
Always try your best
You are so smart
Believe in yourself 
Genius in the making
Always be kind