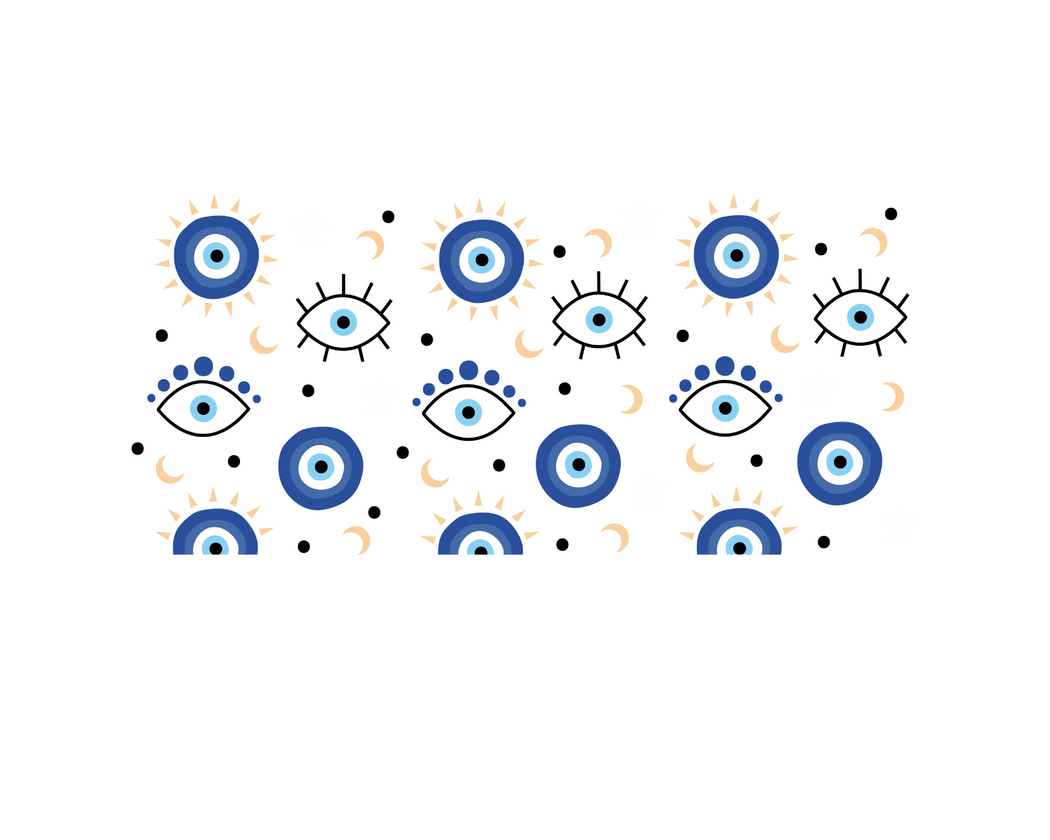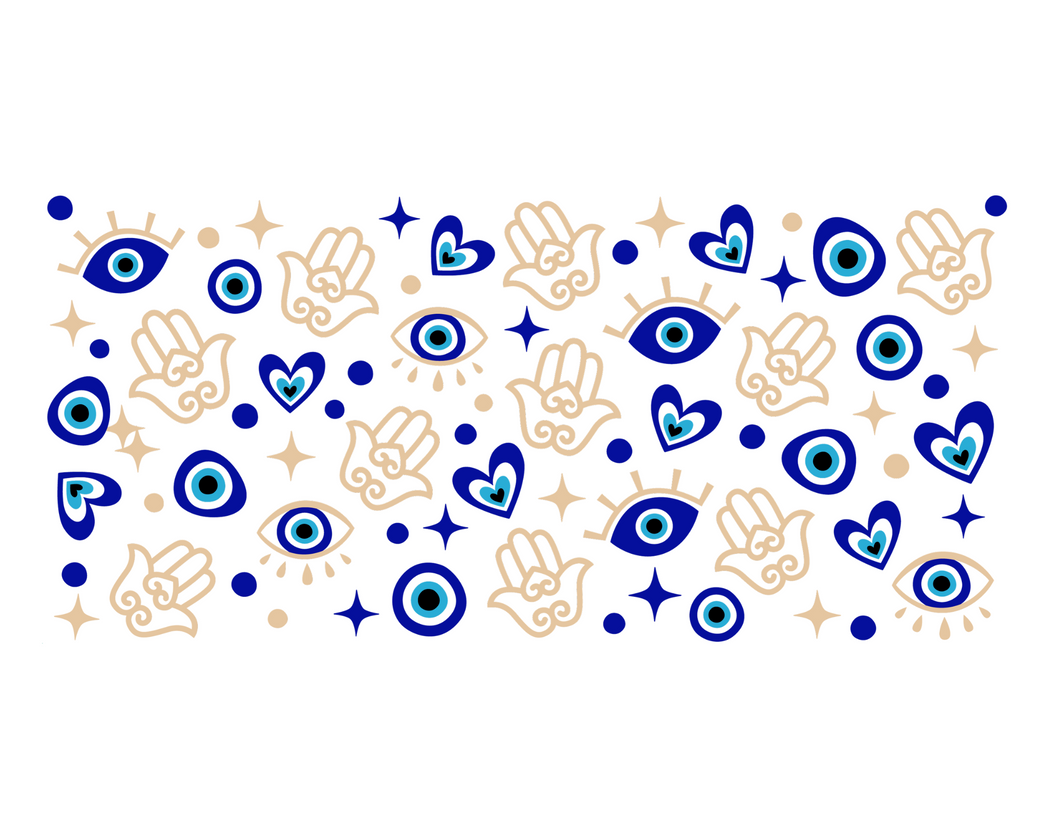 Evil Eye UV DTF Cup Wrap - 16oz
Premium printed UV DTF wrap
Permanent and Waterproof
Hand wash only, DO NOT Microwave or Dishwasher Safe
Ready to Ship
Easy Application
For 16 OZ Cups
Application Instructions:
Peel transfer off of backing
Place the transfer on the glass or surface, ensuring design is straight and positioned correctly
Once transfer is applied, it cannot be taken off
Press the transfer down, working from the center outwards, pushing out any bubbles
Rub all over the design with your fingers or squeegee to help with eliminating bubbles.  The more pressing, the better!
Slowly peel the to film from the glass/surface to ensure that you don't peel the design as you go.  
***Reminder that we are not responsible for transfers damaged during the application process.  Absolutely no refunds or exchanges on these items.