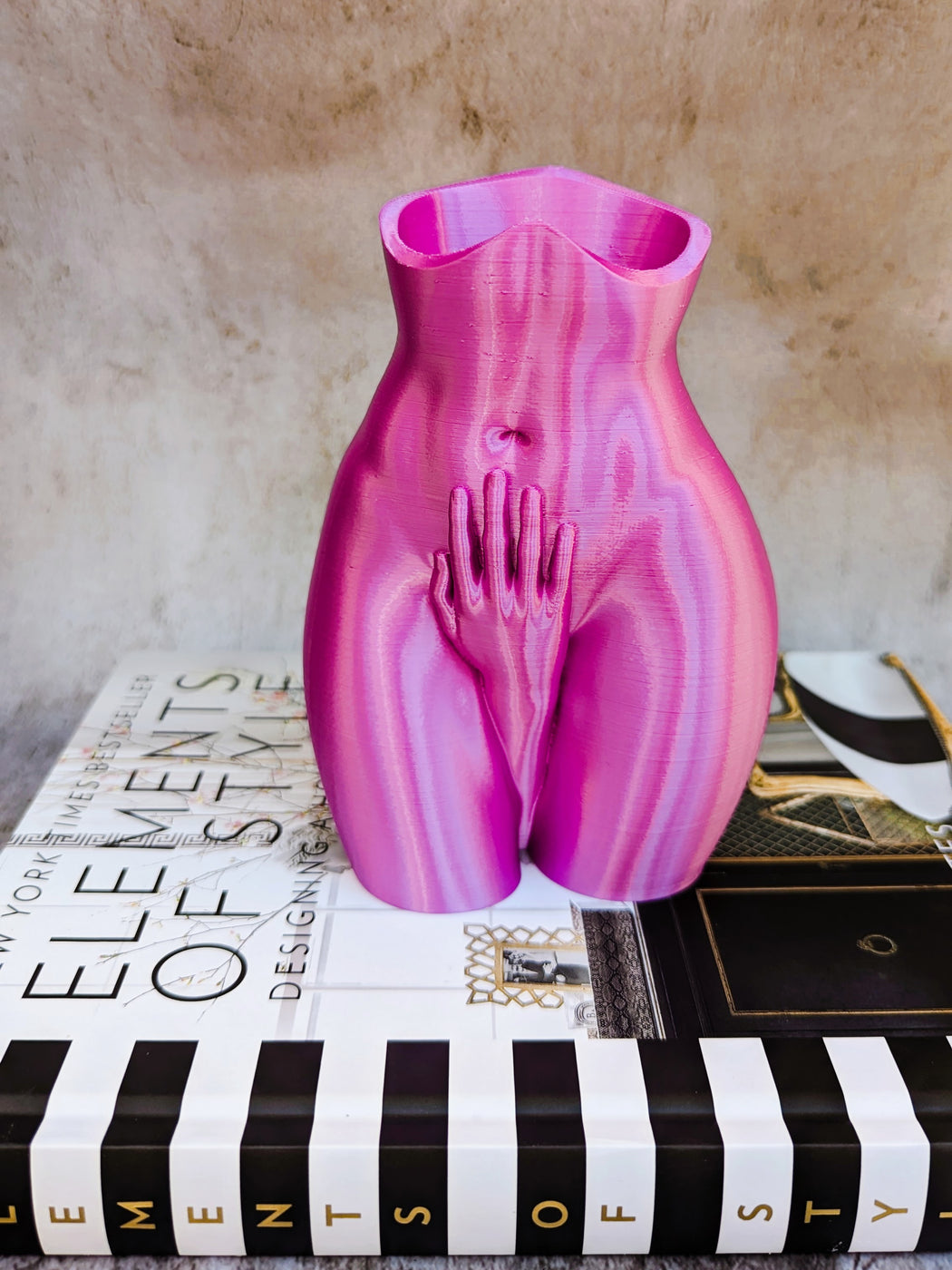 Decorate your home with this stunning piece.  Femme is provocative, sexy and will definitely stand out wherever you might place her.  
This item is for decor purposes only.  You can place dried flowers in it, jewelry or leave as is, she really doesn't need any bells and whistles.
All our 3D models are printed using PLA, which is a corn based environmentally friendly plastic.
Model measures about 6 inches tall.