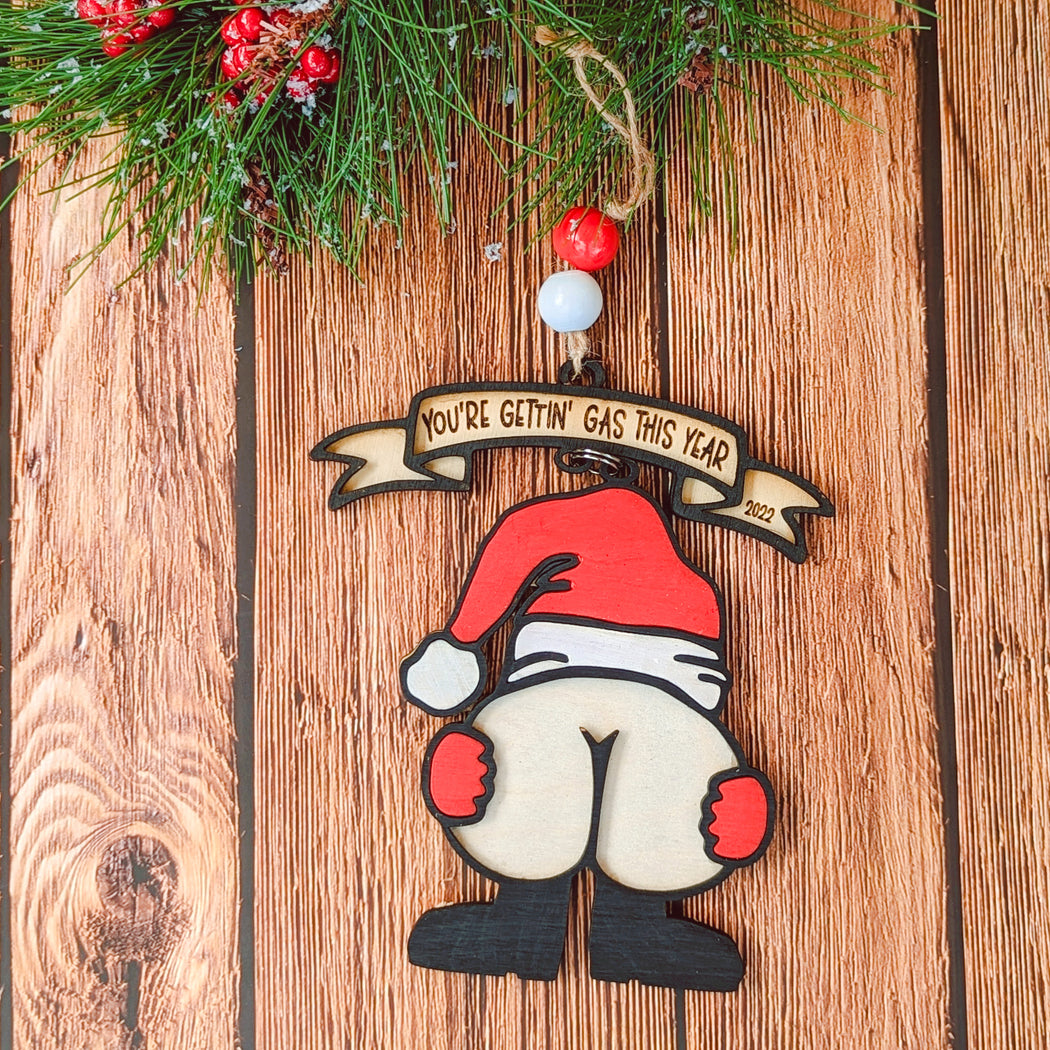 2022 was the year of the gas prices soaring so why not add this funny ornament to your tree this Christmas as a memento.

Made of wood and hand painted, this ornament is of Santa's backside and engraved top with "you're getting gas this year".

Measures about 5 inches width by 6.5 inches long.

Holiday décor for your Christmas Tree, an ornament that will for sure bring a laugh from your friends and family.