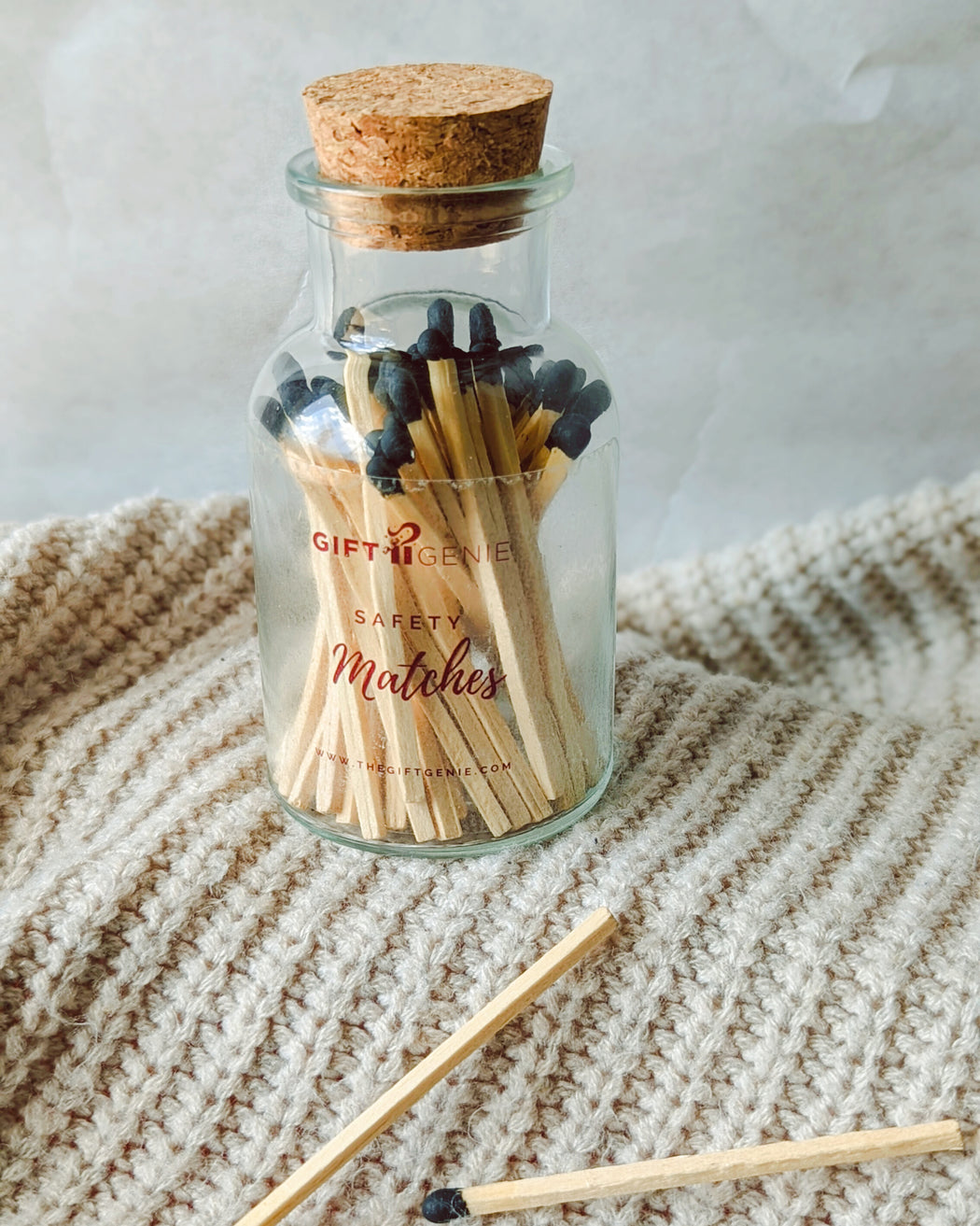 Beautiful black tipped matches displayed in a glass corked bottle.  The strike pad on the bottom of the bottle makes it convenient for lighting the matchsticks, while not taking away from the aesthetics of the bottle.
Product Details:
3" Wooden Matchsticks
50 matches in the bottle
Striker Pad at the bottom of the bottle
Caution:  Close the bottle before lighting the match, keep away from children and other flames.