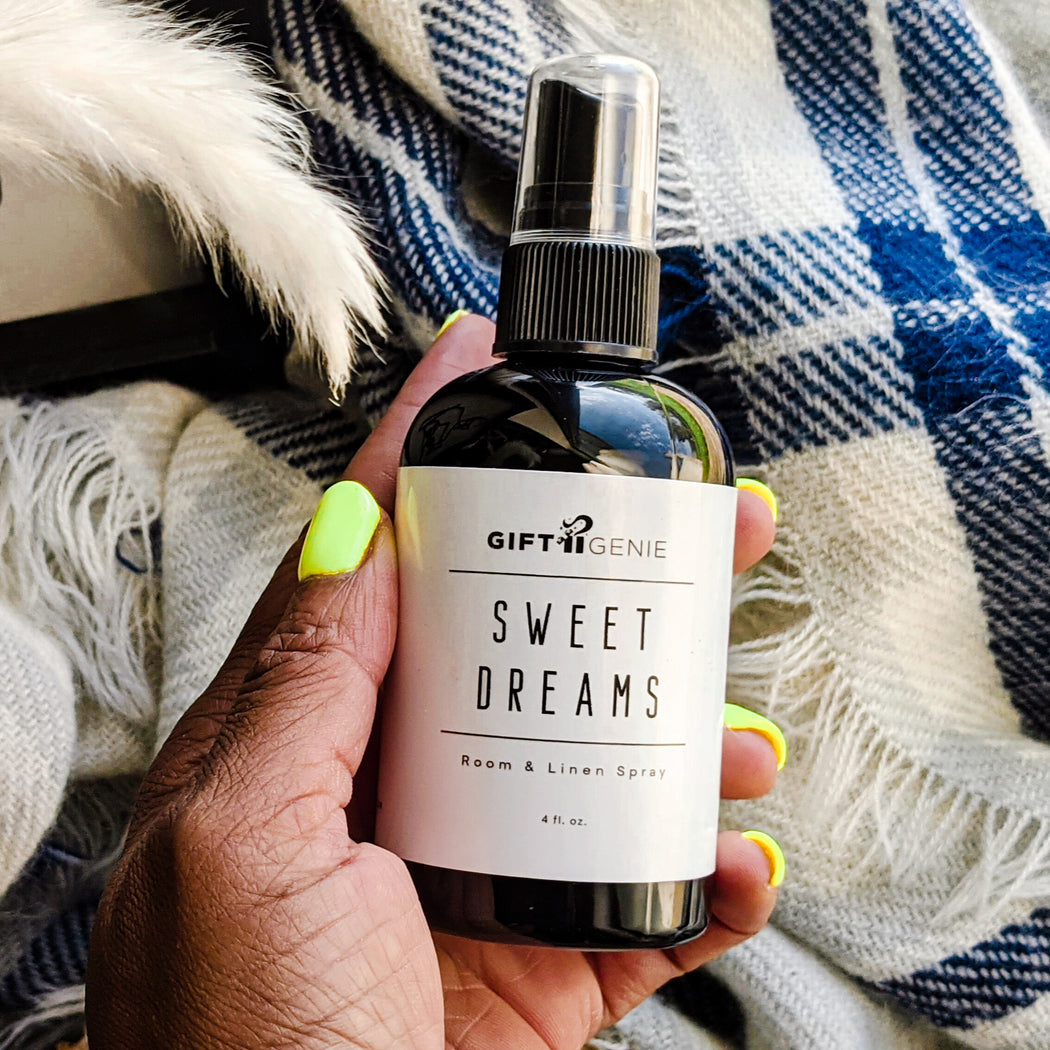 Room & Linen Spray - Sweet Dreams
Our 4 oz Sweet Dreams Room & Linen Spray is one of our signature Aromatherapy Blends. This luxurious scent is the perfect blend of Lavender and Vanilla. It is oh so good!
Ingredients: Odor Eliminator, Polysorbate 20 (emulsifier), Optiphen (preservative), Lavender and Vanilla Essential Oils.
Directions: Shake well before use. Mist into the air as needed to freshen space. Can be used as a body spray as well.