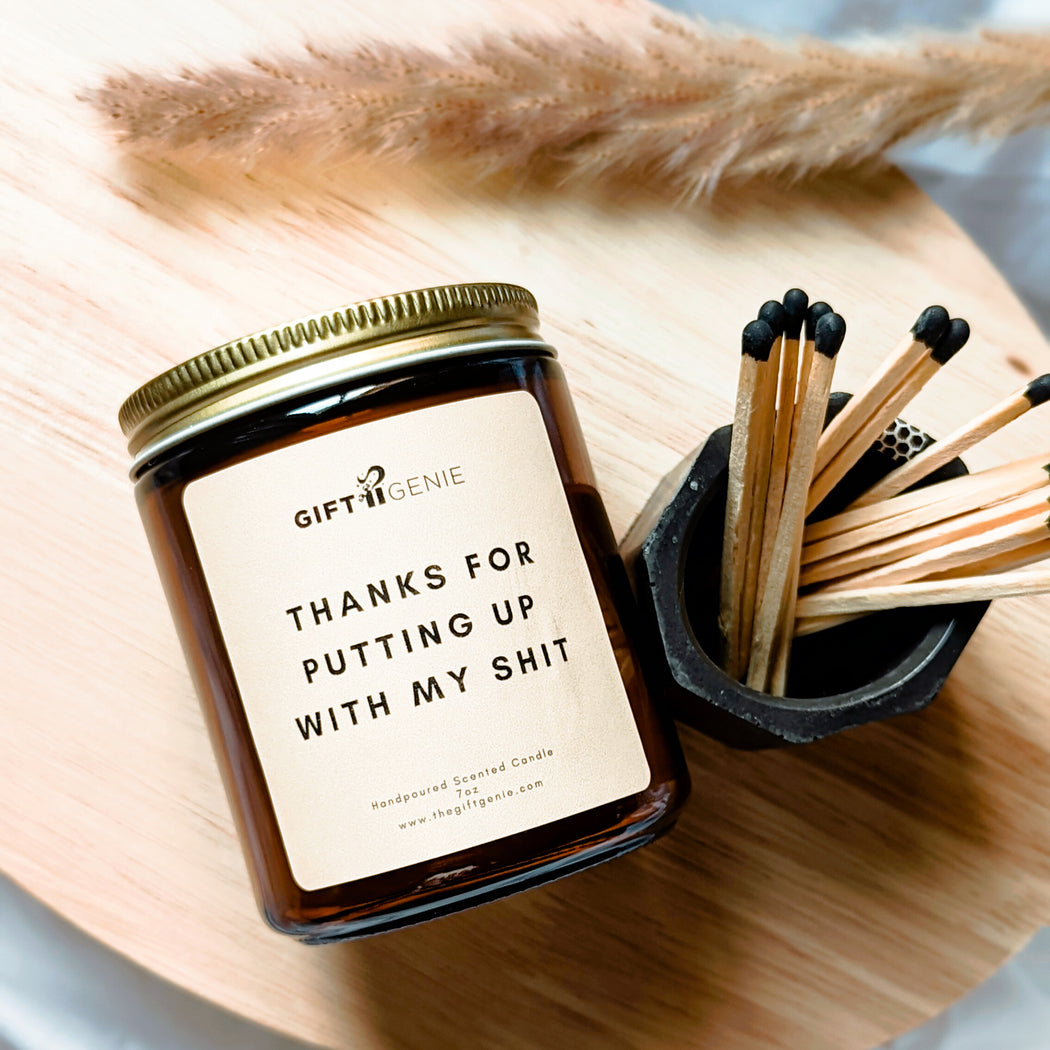 Thanks For Putting Up With My Shit - Candle
This candle is for everyone that has been there through the good, bad and in between shit. The ones who never hold a grudge and love you for you and all your shit that comes with it lol.
Candles are made using soy wax and 100% phthalate free fragrance and essential oils.
Fragrance: Moonflower, pear and agave 
Burn Time: 30-40 hours
Candle Care: Trim wicks after each burn